Jenna Ortega, star of Wednesday, nominated for an Emmy. Season 2 production is expected to start later this year in the light of the pending potential strikes.
Updated on Sep 07, 2023   |  05:30 PM IST  |   721.1K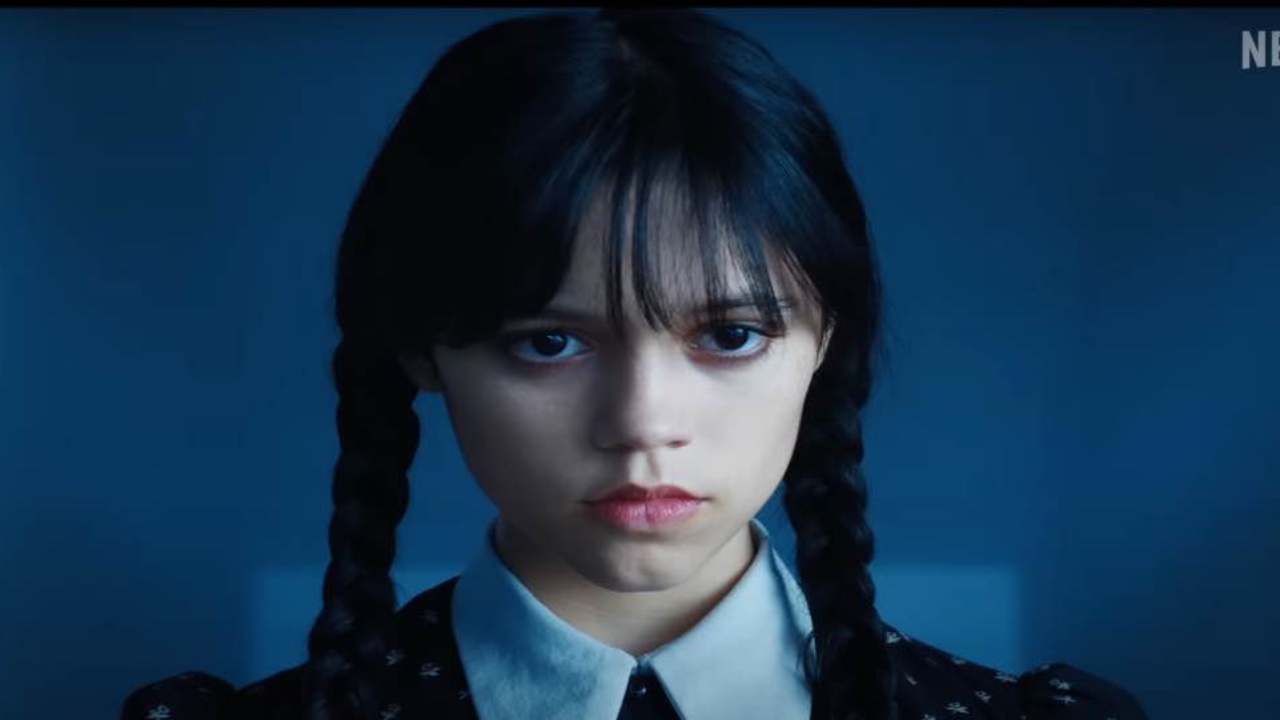 KEY HIGHLIGHTS
Jenna Ortega has received an Emmy nomination, generating excitement for the upcoming second season

The production of Season 2 of Wednesday is anticipated to begin soon
Jenna Ortega, known for her role as Wednesday Addams, has received an Emmy nomination, generating excitement for the upcoming second season of Wednesday. While the production of Season 2 is anticipated to begin soon, it is contingent on the resolution of the Writers Guild of America (WGA) strike and the potential Screen Actors Guild (SAG) strike. Let's delve into the latest updates on the cast, production, and release date of Wednesday Season 2.
Wednesday season 2 production updates
Jenna Ortega's Emmy nomination and her return as Wednesday Addams have generated excitement for the upcoming second season of Wednesday. During TUDUM 2023, a teaser for Season 2 was unveiled, offering fans a glimpse of what's to come. Jenna Ortega confirmed her involvement in Season 2 and shared that production is currently in its early stages, as reported by The Hollywood Reporter. Moreover, Catherine Zeta-Jones and Michael Douglas revealed that Wednesday Season 2 aims to commence production in the fall. In an interview with Yahoo, Christopher Lloyd hinted at a potential appearance in the new season. These updates indicate that work is actively being done to bring Wednesday Season 2 to life.
Rumored release year and delays of Wednesday season 2
While fans are eagerly anticipating the release of Wednesday Season 2, it is unlikely to premiere in 2023. The first season took approximately eight months from the end of production to its release on Netflix. With production for Season 2 yet to begin, the wait for the new season is expected to extend into 2024. Additionally, the ongoing WGA strike and the potential SAG strike may further delay the production and release of Wednesday Season 2. The outcome of these negotiations will significantly impact the timeline, making the exact release date uncertain at this point.
ALSO READ: Jenna Ortega faces severe backlash as she comments on the writing of Wednesday; Deets here
ALSO READ: Why is Wednesday's producer bashing Jenna Ortega? Details inside
Cast updates and rumors of Wednesday season 2
Netflix has not officially confirmed the cast for Season 2 of Wednesday. However, several cast members and creators have hinted at their return, including Jenna Ortega as Wednesday Addams, Emma Myers as Enid Sinclair, Hunter Doohan as Tyler Galpin, and more. There have also been rumors of Lady Gaga potentially joining the cast, although no official confirmation has been provided. In addition, discussions are underway to potentially involve Christopher Lloyd in Season 2, building excitement for the possibility of his return. During TUDUM 2023, it was revealed that a new member of the Addams Family will be introduced in Wednesday Season 2, adding an intriguing element to the upcoming season.
As fans eagerly await the arrival of Wednesday Season 2, they can anticipate further updates and announcements from Netflix as production progresses. With the involvement of Jenna Ortega as both the lead actress and producer, the new season promises to bring more horror and character development to the beloved series. However, due to potential strikes and other factors, the release of Wednesday Season 2 might be delayed until 2024. Stay tuned for the latest news and developments on Wednesday Season 2.