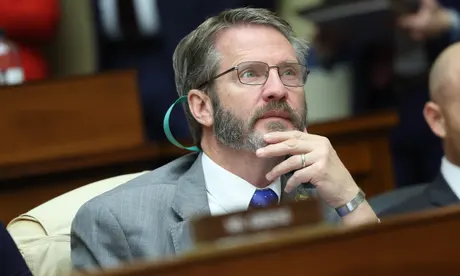 A momentous congressional hearing in Washington shed light on the US government's decades-long involvement in studying unidentified aerial phenomena (UAP) and crashed UFOs. Former intelligence official David Grusch revealed startling information, including encounters with "non-human" beings and efforts to reverse-engineer extraterrestrial technology. While skepticism persists, the investigation has sparked intense interest worldwide, as government transparency and the possibility of alien life captivate the public's imagination.
David Grusch, who led the analysis of UAP at a US Department of Defense agency, disclosed the existence of a covert "multi-decade" program focused on retrieving and studying crashed UFOs. Despite being denied access to the program, Grusch learned of the government's efforts to reverse-engineer the unidentified crafts, raising questions about their origin and purpose.
Grusch's bold claims triggered intense scrutiny, leading him to file a whistleblower complaint in 2022. In his testimony, he expressed facing "brutal" retaliation and alleged that certain government agencies were concealing vital UFO information. He also indicated knowledge of individuals who suffered harm in connection to these secrets.
The Republican-led House oversight committee took Grusch's claims seriously and launched an investigation into the alleged UFO programs. While some committee members downplayed the prospect of "little green men," they acknowledged the need for greater transparency regarding UAP encounters. However, skeptics, including journalist Garrett Graff, expressed reservations about Grusch's hesitance to repeat certain explosive claims under oath.
The hearing featured testimony from former navy commander David Fravor and retired navy pilot Ryan Graves, both recounting bizarre UFO encounters. Graves, now with the non-profit Americans for Safe Aerospace, voiced concerns shared by several commercial aircrews and military veterans who reported similar sightings.
The Pentagon refuted Grusch's claims, stating no verifiable evidence supported the existence of UFO reverse-engineering programs. Nevertheless, interest in the government's UFO knowledge and the potential existence of extraterrestrial life remains high.
The congressional hearing provided unprecedented exposure to the US government's involvement with UFOs and alien encounters. As speculation and skepticism continue to swirl, the call for increased transparency persists. The debate over UFOs and the possibility of life beyond Earth remains a captivating and ever-evolving mystery, captivating the imagination of the public and prompting further exploration into the unknown.